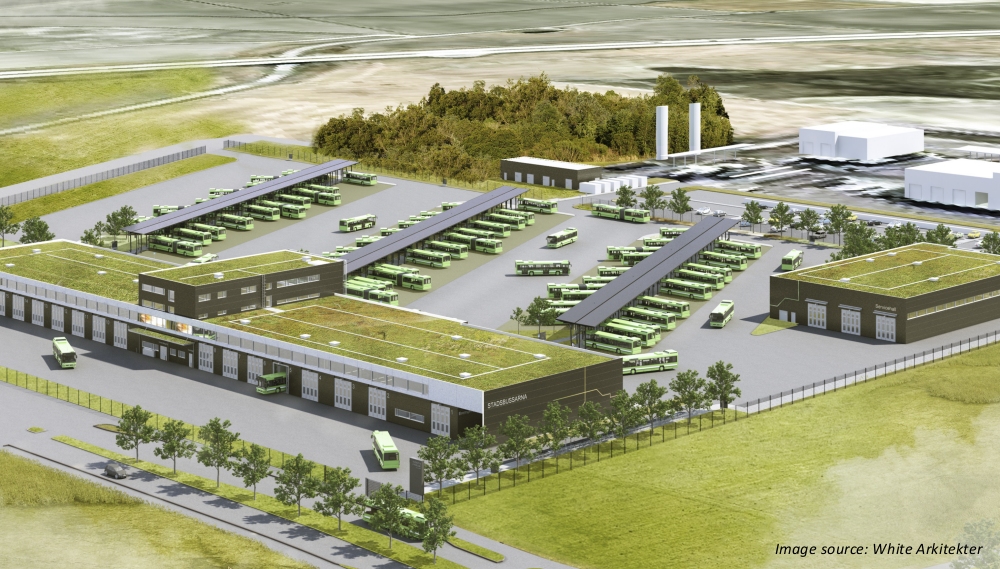 IDENTIC AB and HENT Sverige AB have signed an agreement to supply systems for identification and refuelling of buses at the new city bus depot that HENT will build in Uppsala. The new bus depot is expected to be ready for operation at the end of 2019 and was ordered by the Uppsala regional public authority. The new depot is located in an area called Fyrislund, south-east of Uppsala and will be equipped for both gas- and diesel-powered buses. IDENTIC will deliver and install its own systems for the registration and spill-free refuelling of fuel in the indoor service and wash areas. Additionally, IDENTIC will supply the automatic identification of buses at 180 fixed parking and gas filling spaces and at the entry and exit gates. These systems from IDENTIC will contribute to a streamlining of the control processes within the depot area.
"We are very proud to have been selected by HENT for this prestigious project in Uppsala. IDENTIC has worked closely with Uppsala for many years and we look forward to extending this co-operation at the new bus depot. The project will incorporate several modules found in our Intelligent Depot System. These will ensure that buses will be filled using IDENTICs environmentally friendly spill-free refilling system and bus identification will be automated using our AVI system", says Richard Holt, Managing Director, IDENTIC AB.
"HENT worked with a number of potential suppliers for this contract, but after our internal evaluation, we determined that IDENTIC was the company with the best solution and best suited for this project" comments Magnus Klarheden, Project Manager at HENT Sverige AB.
For further information, please contact: Richard Holt – Managing Director, IDENTIC AB Telephone: +46 8 409 120 00 e-mail: richard.holt@identic.se
Magnus Klarheden, Projektledare – HENT Sverige AB Telephone: +47 72 90 17 00 e-mail: magnus.klarheden@hent.se